PUBLIC SAFETY COMMITTEE MINUTES - JANUARY 14, 2015
BRIAN MAY, CHAIRMAN
MEMBERS PRESENT:  Mr. Jordan, Mr. Dougherty, Mr. Ryan, Mr. Holmquist
ALSO PRESENT:  See attached list
Chairman May called the meeting to order at 12:00 PM.  A motion was made by Mr. Jordan, seconded by Mr. May, to waive the reading of the minutes of the proceedings of the previous committee.  Passed unanimously; MOTION CARRIED.  A motion was made by Mr. Jordan; seconded by Mr. Dougherty, to approve the minutes of the proceedings of the previous committee.  Passed unanimously; MOTION CARRIED.
1.    SHERIFF:  Jason Cassalia, Undersheriff; Kenneth Andrews, Chief/Civil; Esteban Gonzalez, Chief/Custody; Joseph Ciciarlelli, Chief/Police
      a.    2014 Transfer Resolution – Sheriff Police/Civil ($203,204)
Chairman May said that this started out as a standard transfer request from contingency to shore up regular salaries.  The Legislature asked for backup and that the operating accounts be exhausted before going into contingency.  They are close to yearend so the numbers changed a little but the idea was to get the numbers as close as possible to the finish line.  The information provided was in direct response to their request.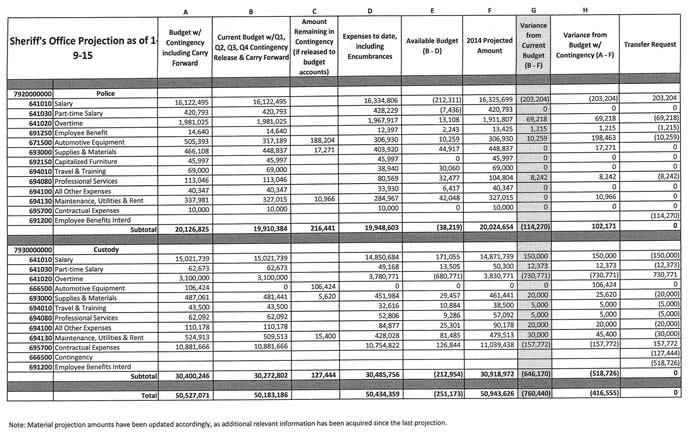 Chief Andrews said that Ms. Fricano had explained to him that any operating funds available were emptied before going to the contingency account, as requested.  The $114,270 listed from employee benefits is not a line item they control.  Ms. Fricano said the employee benefits amount was set by Management and Budget, Tara Venditti supplied the number and believes that they will be able to pull that amount from the plan.  Mr. Dougherty asked how they are moving money from employee benefits to salaries without a layoff or employee transfer.  Ms. Fricano said that the actual contribution was not as high as originally budgeted so there would be money leftover at yearend.  In answer to Mr. Dougherty, Ms. Fricano confirmed that this would be the County's contribution to the NYS Retirement System.  Mr. Jordan said that the state tells the County what their contribution is, based on certain factors, i.e. the return they are generating on the money. 
Mr. Dougherty said he appreciated the clarification but the $1,215 listed as employee benefits seems to be something different.  Ms. Fricano said that it was specific insurance money the Sheriff's office paid out on a monthly basis and kept in a separate line.  The money budgeted was higher than paid out and the reason for the balance – it was not employee benefits.  Chairman May said that this was in response to their request to flush out the operating accounts before going to contingency.  Mr. Dougherty said that he understands the tactical decisions but wanted to make sure the funds were not a slight of hand and that real money exists.
A motion was made by Mr. Dougherty, seconded by Mr. Jordan, to approve this item.  Passed unanimously; MOTION CARRIED.
      b.    2014 Transfer Resolution – Sheriff Custody ($888,543)
Chair May said that this was the same process, request and response as the previous transfer. 
Mr. Dougherty asked how they were able to save $30,000 in maintenance, utilities and rent.  Ms. Fricano said that they budget for the worst case scenario so that funds are available to fix things and very little broke.  Mr. Dougherty said that he loved hearing that.
Mr. Dougherty asked what they were no longer doing under travel and training, and professional services to save $5,000.  Chief Gonzalez said that they saw the belt was tightening, now send one individual out to train the trainer as opposed to sending the whole group.  This is not the optimal as they cannot certify many individuals, but they can get the training done.  Their intention is to stagger this as years go on and keep it at a lower plateau.
Chairman May asked that Chief Gonzalez address where the contractual expense number came from.  Chief Gonzalez:
Contractual expense over budget primarily due to overcrowding; boarded inmates in Wayne County in April and females in Oneida County from July–December, combined expense totals $157k

Numbers continue to fluctuate; female population still up for both Jamesville and the Justice Center, count at 50 this morning, room for 60 without adding a deputy; can spike at any time - literally becomes categories they have no room for
Chairman May said that they budgeted for overcrowding in 2015 and also took into account a huge loss of revenue as a result.  For the record, almost $2 million dollars in federal revenue is gone, and they are paying to house inmates outside the county.  Each meeting they must talk about this problem and the need to move forward with something to fix it. 
Chief Gonzalez continued:
Overtime drivers continue to be hospital details and constant supervision

Sheriff has proposal for possible Mental Health Unit expansion; 300% improvement on ability to supervise constant watch inmates based on 100 beds discussed, 1 officer able to watch 5 or 6 instead of 1 on 1; $1 million or more spent over the past few years for constant watch – backfilling plus direct pay, could be huge savings

Anticipate additional improvement in hospital cost numbers, saw some improvement with July opening of infirmary; have been staffing issues with CCS, temporarily close infirmary when unable to provide services, working on fix, almost up to full staffing levels
In answer to Mr. Jordan, Chief Gonzalez stated that CCS pays a monthly penalty when they are unable to meet the staffing matrix.  The penalty is a large amount; one month was $14,000, but it has evened out substantially.  In answer to Mr. Jordan, Ms. Fricano said that the fine is not paid directly to the County, it is subtracted from their monthly bill and paid at the appropriate amount.  Their monthly bill is over $800,000.  At the request of Chairman May, Ms. Fricano restated that the monthly bill is over $800,000.
Mr. Jordan asked if the regular salaries savings was due to personnel retiring and positions being left unfilled for a period of time.  Chief Gonzalez said that it was the predominant reason.  Currently they are experiencing a massive shift to retirement.  Even with the anticipated addition of 15 from the current class in March, they are worried that if everyone retires that can, they will be "behind the 8 ball" before they even get started.  They have exhausted the current list and don't want to make contiguous law enforcement agencies angry by picking away from them; taking people away from Jamesville doesn't do them any good as Jamesville is then short in their budget and it is all the same County money.  They are cognizant of all those facts and are constantly looking for bodies from state prison transfers; Maureen Murphy from Human Resources keeps an active file of those eligible.  Mr. Jordan asked how many would be retiring in 2015.  Chief Gonzalez said that Human Resources keeps a list of those eligible, they have a list of anticipated people and people that have already contacted Albany.  On the Custody side alone, he believes there are 40-50 people that could retire in 2015.  Hopefully they don't all want to leave but they need to be prepared if it happens. 
For clarification Chairman May said that the provided is on the hook for all health care cost incurred, whether they are staffed of not.  This is a function of the new contract and was not part of the old contract.  The County pays for transport and hospital watches.  Chief Gonzalez agreed.  Mr. Andrews asked if the $800,000 paid for the hospitalization, if there was one.  Chair May reiterated that all health care risk now sits with the provider.  The County has a capped obligation which was a major advantage of the current contract as it was presented to the Legislature.  The County pays a flat amount and the provider is responsible for health care cost whether they are inside or outside.  It was in the provider's best interest to put in the infirmary and handle a lot of things internally.  Chief Gonzalez said that they thought they would be able to handle many things in house but learned they had to upgrade the training for some personnel in order to do this; has since happened and they are now able to provide the services.  In answer to Chairman May, Mr. Gonzalez confirmed that the cost for training was incurred by the provider as well. 
Mr. Dougherty said that many of the dollars being transferred are one shots and won't be seen again next year, especially the big ticket items.  He asked what they were continuing to do to try and reduce overtime in 2015.  Chief Gonzalez said that the biggest drivers are hospital detail and constant watch.  Of the remainder, 50% is approved leave which is contractual and they can't do much about it.  They are now sticking to the letter of the contract and only allowing transfers once a year in January; no longer allowing transfers when the academy completes which will reduce doubling up of contractual leave.
Mr. Dougherty said that over the last two years they have made some good progress in reducing this.  It would be great to see those numbers continue to drop with the new administration and perhaps they could look at this again since there is a changing of the guard.  Chief Gonzalez said that even that would be small potatoes.  The biggest thing would be the infirmary going full speed, cutting down on hospital details and if they could get the Mental Health Unit they could save over $1 million dollars.  In addition, if the Mental Health Unit was built the current 55-60 beds could be used to bring in revenue by housing inmates.  A lot of good things could happen if those two main things get off the ground.  Mr. Jordan said that they were talking about a $2 million dollar swing between what they could save and what they could gain in additional revenues.  Chief Gonzalez said that Mr. Jordan was absolutely correct.  Mr. Dougherty added that it was the right kind of revenue, it was recurring and real cost savings.  
Mr. Holmquist said that the County Executive put the brakes on the Mental Health Unit last year and the progress stopped.  The committee expressed great frustration, almost monthly.  Understanding that a new administration was coming in and that there were other options he asked if there was a process going forward, if they had conversations with the County Executive, and if she changed her mind and wanted to move forward with this.  Chief Gonzalez said that he hadn't had conversations with the County Executive yet.  He spoke to the Sheriff and Undersheriff and briefed them on where they are right now.  Mr. Holmquist said that he believes that everyone was on board up to this point, except for the County Executive.   
Undersheriff Cassalia:
Has only been 14 days, are lot of consumables, are looking at all the pieces while still maintaining business

Item is a priority, many things were brought to their attention during transition, started studying immediately prior to arrival so they'd have an understanding of where they are, have been and where they could go, discussions are ongoing within administration, fresh eyes looking at it, want to ensure recommendation is best practice, policy and solution, understand it has been looked over with much contribution, Sheriff needs time to get his hands around it

Have been conversations between County Executive and Sheriff, unsure if this was part of the conversation

Aggressively working at meeting all levels of the organization, all hours of the day and night, brought Chief Gonzalez in at 11:00 PM, Monday; focused on connecting with staff and providing all members of the staff with the Sheriff's vision

Are absorbing left over items from 2014 that need attention by current administration, building a process to handle those pieces and forging a future

Assured committee Mental Health Unit was a big priority and already discussed before they started
Mr. Holmquist said that the legislature was on board with them and offered to do anything possible to help them understand the cost, adding that this was an emergency.  Mr. Dougherty seconded Mr. Holmquist.  Mr. Jordan said that he wanted to go with the best long term, cost effective option but by the same token they have been talking about this for years and years.  He doesn't want to see paralysis by analysis, where they are reinventing the wheel and nothing is being done because they are so bogged down in analyzing things.  Chief Andrews said that they are not talking about going back to square one.  They know that studies have been done and this is an easy one.  They are coming in and looking at the entire organization and there are many areas of the Sheriff's department that need attention.  This one is easy because the cost savings and revenue will pay for building it.  As long as the program looks right, they will put this on the front burner and move ahead.  He has not seen the downside to it.  They haven't had the opportunity to digest all of it but it has been digested a few different times by smart people.  They don't have to go through it all again and will get there fairly quickly.  There are other items that aren't as easy, but they will get through those as well.
Mr. Jordan said that this item needs to be right sized using reasonable projections for the future.  Currently interest rates are very low and the financial side of this was very favorable.  Chief Andrews said that in early discussions with Chief Gonzalez he had suggested this also, adding that 20 years ago the Justice Center was great but if there was a fourth tower they would be generating more than just a little bit.  Undersheriff Cassalia said that this was the current process they were looking at.  It is not whether or not they support it, but if it was going to be appropriate for their needs and when they forecast those needs being able to let the Legislature know what their forecast and opinions were.  The data is very predictable in many ways and they want to be sure to utilize it for all projects.  Their administration believes in self-analysis very strongly, being able to quantify and qualify the decisions and recommendations they make and they welcome the challenges that come from oversight.  They truly look forward to being challenged and challenge themselves daily to ensure that they are making best decisions.  They are very interested and want to make sure that this is the right thing.  They will stand by their opinions and recommendations, and take responsibility for them.
A motion was made by Mr. Dougherty, seconded by Mr. Ryan, to approve this item.  Passed unanimously; MOTION CARRIED.
Chairman May apologized for not making introductions in the beginning and asked each person at the table to quickly identify themselves, after which they could add anything they would like to share.  He believes that culturally they are getting a since for where they as a group would like to go, adding that they are together on many of things.  Committee members introduced themselves and identified the districts they represent.  Jason Cassalia introduced himself as the Undersheriff, Joseph Ciciarlelli introduced himself as Chief of Police, Estabon Gonzalez stated his name and Ken Andrews introduced himself as Chief of Civil.  Chief Andrews continued:
21 years as Dewitt Town Councilor, own and operate portable x-ray business – turning over to daughter, 14 years as Dewitt Police Commission Chairman and 18 year member

Worked with Sheriff Conway for a number of years, honored to be chosen for this position, doesn't come from strong law enforcement background, learning curve a little steeper than some other Chiefs

Looking forward to having a different approach for solving issues, learning there are areas he has to work with in County government – understands this from town government also; from early looks believes there are things they can do within the Sheriff's department, i.e. vehicle fleet – in horrendous shape, will be early hot button issue, loosing vehicles daily

 
Mr. Dougherty asked that Chief Andrews repeat his statement on the fleet, adding that he has been pushing for this for a long time and wanted to hear those words come from his mouth one more time.  Chief Andrews:
Comes from a business with a fleet of vehicles, there is a process for running a fleet, department hasn't been replacing enough vehicles on a regular basis, now in very difficult position, real problem for fleet of 200 vehicles, must be addressed, can't be addressed without legislature's help; will be asking for help, have ideas, may be different from what was done in the past, may be able to accomplish without going outside budgeted amount

Need to age up fleet, average age 8 years, knows it's impossible to get 100 cars in 1 year, may be opportunity to bring in used vehicles for vehicles that should have been replaced 2-4 years ago, would bring average age up slightly – to where it should be if replaced in appropriate manner

Moving forward would have routine schedule for right number of vehicle replacements, must happen if fleet is to be maintained as it should be
Mr. Ryan:
Sits on Vehicle Use Review Board and agrees with Chief Andrews, saw a lot of photos, some vehicles need to be upgraded; at same time have many departments asking for vehicles, must be mindful of that and spread funds around
Legislature passed resolution regarding audit of take-home vehicles, wants to give them all the vehicles needed but has hard time agreeing to the need when people take home vehicles that sit in the driveway; doesn't believe anyone earns the right to a take-home vehicle because of length of service; need to get their arms around this problem with quantifiable data for each department, which they have
Need real conversation going forward so that 2016 vehicle request can be reviewed without questions about vehicles that no one did any police work on, talking about 30-40,000 miles on a vehicle taxpayers are paying for – for what reason
Undersheriff Cassalia:
Started looking at this almost immediately, examined fleet, had presentation of inventory and some information Mr. Ryan cited at staff meeting last week
Current project for the Chief and himself, looking at each vehicle, historically where vehicle is, why it's there, what vehicle needs are in employ, does it truly impact service success in the field or is there another reason for it, determine vehicle status 
Assured legislators Sheriff intends to use the data to make necessary changes
Mr. Ryan:
Was on family vacation, received phone call from the Post Standard with regard to vehicle law, called previous Sheriff and asked a question, was told use of Sheriff vehicles was good because whenever they drive around, even doing things such as going to the store, they are seen in the community
Doesn't believe this is a practical use of tax dollars or the vehicle; doesn't know how they feel about this, he doesn't agree with a lot of the ideology and is hopeful they can change this
Looking for opportunity to sit down and have real conversation with this committee and Legislator Liedka, who chairs the Vehicle Use Review Board once they reviewed the data
Undersheriff Cassalia:
Looks forward to the conversation; are talking about a concept that has been talked about around the country - having vehicles assigned and seen in all areas of the County through take-home assignment, familiar with employment of that concept across the country and in some work he has done
Have data in response, will bring forward during conversation for review
Mr. Ryan said that it would be great to have someone from the Comptroller's office in on the conversation as well.  They performed a great audit and have solid information on what is out there, as the legislature asked a lot of specifics.  Undersheriff Cassalia said that to really study the issue, they were working off data the legislature assembled for them.  Chief Ciciarlelli said that the DOJ world he came from has very strict policies with regard to take-home vehicles and how they must be operated.  He has the DOJ policy and it was something that they would be looking at today, which may ease the subject.  Undersheriff Cassalia said that they want to have data, policies and procedures that make since based on their expectation of personnel and mission success in the field, but at the same time there has to be balance.  They must ensure that they have clear accountability and can show the legislature that from their study, analysis, and 100 years if law enforcement experience, cars that aren't or are necessary and why. 
Mr. Ryan:
Regarding Custody overtime - huge amount of money spent on correctional health, surprised to learn 30% of jail population travels somewhere on a daily basis

Also surprised by number of deputies doing non-deputy work, then working overtime at night, if others were doing those jobs, would it reduce overtime; at one point had 18 people doing IT work, data, and driving people around, then working overtime, not sure they need to use their expertise in this manner

Could reduce overall costs, not just overtime, penny pinching, need to make sure they don't have overruns
Undersheriff Cassalia:
Doesn't believe this is penny pinching, are asking the same questions the Sheriff is asking
As he moves through the organization and different things occur he wants to understand why they staff what they staff, what is sworn certification, what is and isn't necessary, comes from basic belief that certified people for specific jobs should be doing those jobs, Sheriff already having this conversation
Has been busy 14 days
Chairman May:
Doesn't like to speak for others but concerns heard from everyone are generally shared – aren't concerns, are priorities or it would be nice to do certain things better
Vehicles – fiscal reality of Sheriff's department over past years has been bone of contention, Legislature has fiscal responsibility and accountability to taxpayers for how the Sheriff department runs, many things come mandated in the jail, in some ways can be a good thing, is expensive in others, Sheriff's department all local tax dollars for the most part, translates to tax bills, at same time weighty responsibility, would never tell them how to do their job, out of his scope; past discretionary expenditures have been a problem, vehicles were a fat target and political hostage as to where the money got spent and how to shore up the money
From Legislature prospective public safety comes first, personnel safety right with it, what's best for tax payers comes next
Vehicles start with a solid baseline, each budget the baseline has been hard to understand, what they have and need is essential, capital plan would be helpful for Vehicle Use and Review Board – could assist them in making well thought out decisions for vehicle replacement, can only do so much with local tax dollars year to year, money is budgeted for vehicles each year but falls into shoring up problems incurred throughout the year
Mr. Dougherty said that the amount has been dropping year after year and that gets them to the problem that Chief Andrews spoke of.  Chairman May agreed.  Mr. Dougherty said that having cars with stop signs welded into the floor boards and rusted fenders was completely unacceptable.  Chairman May:
Can't overlook the resolutions just passed, had some good fortune with pension costs but wasn't the reason for the Sheriff department ending 2014 within budget – a landmark accomplishment for everyone involved, a lot of effort by everyone, contingency approach was painful

Contingency approach continues going into 2015, will be less stringent than last year, on path to a good start for great things on the fiscal responsibility end, then moving toward Sheriff's mission and aligning what the department would like to do; 2015 budget made on speculation, as things materialize would be great for Sheriff's department to advise the committee on their direction and changes, the sooner they know the sooner they can change the focus of the dollars so they are helping each other reach mutual goals
Undersheriff Cassalia:
Apologized on behalf of Sheriff Conway, unable to attend, was primary speaker at Onondaga County Safety Awards taking place at the same time

Principals campaigned on are the principals of the office – efficiency and effectiveness; have all been tasked and challenged to look into every area of command and apply efficiency and effectiveness; building the process to be able to pull data and look at hot button topics existing prior to them taking office and topics that they can apply their experience and different knowledge to increase efficiency and effectiveness

Legislature's message is their message
Mr. Holmquist:
Pistol Permits – has been discussed for a long time, knows Sheriff and most legislators oppose the SAFE Act, received flood of pistol permits, passed new software program prior to SAFE ACT, had to be redone because of SAFE Act, talked about this every month for the past couple of years, Sheriff's office did outstanding job in consultation with County Clerk's office
Doesn't want meeting to go by without mentioning importance of the pistol permits, interested in hearing possible procedures going forward to make it more efficient; has been talk that state may take it over at some point, would like updates in the interim, want law abiding citizens treated efficiently
Chief Anderson:
Wait time about 2 months, can't take credit for this

Had first meeting with records today, will look at this once they have their feet on the ground, kiosk ordered has arrived, will be something people can privately enter some information themselves, hopefully speed up process for updating licenses and things such as this, some of the waiting time is determined by background checks, fingerprinting and things such as this done offsite
Captain Rinella said that there were three pieces, the software is in and working to reduce the delay; the kiosk will be installed shortly in the lobby for amendments, and the web base is up and running.  Mr. Holmquist said that once the permits are processed they go to County Court which is not under their purview but there needs to be some dialogue.  He is hopeful that there are some with the same type of objective that can process the applications efficiently.  The background checks are fine but they receive phone calls from people with regard to the delays and it is embarrassing.  Mr. Dougherty said that there are a lot less lately.  Mr. Holmquist agreed, adding that it was much better.  Chairman May said that as far as the courts are concerned he believes it pertains more to the results than the timeframe.  Mr. Holmquist agreed, adding that this was the other part of it.  In answer to Chief Gonzalez, Chairman May confirmed that it was in reference to denials or denial of certain capabilities. 
Chairman May wished the members of the Sheriff's department good luck and thanked them for coming, adding that it would great to be provided with updates on how things were going at various intervals.  Mr. Dougherty said that it was impress to have all four of them attend the meeting, adding that he has never seen the Undersheriff in attendance at one of these meeting.  Mr. Holmquist agreed.
The meeting was adjourned at 12:59 PM.
Respectfully submitted,

KATHERINE M. FRENCH, Deputy Clerk
Onondaga County Legislature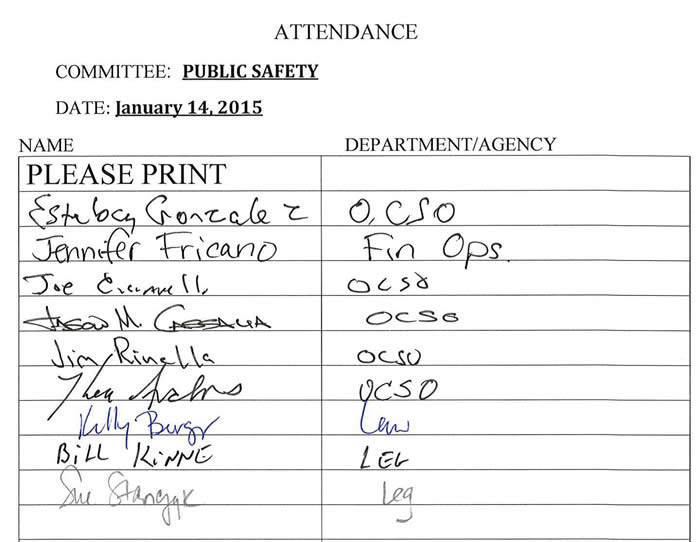 * * *
HEALTH COMMITTEE MINUTES - JANUARY 15, 2015
DANNY J. LIEDKA, CHAIRMAN
MEMBERS PRESENT:  Mrs. Tassone, Dr. Chase, Ms. Williams
ALSO PRESENT:  Chairman McMahon, Mrs. Rapp, Mr. Knapp; also see attached list
Chairman Liedka called the meeting to order at 9:35 a.m.  A motion was made by Mrs. Tassone, seconded by Dr. Chase to waive the reading and approve of the minutes of the proceedings of the previous committee meeting; MOTION CARRIED.
1.    HEALTH:  Dr. Gupta, M.D., M.P.H., Commissioner; Ms. Mignano, Deputy Commissioner
      a.    Pulled
      b.    A Local Law Authorizing Payment out of the 2015 County Budget for the Relocation of the Pathologist for the Medical Examiner's Office in the Center for Forensic Sciences up to a Maximum Amount of $2,000 ($2,000)
      c.    Authorizing Payment from the 2015 County Budget up to a Maximum Amount of $5,000 for Travel Expenses for the Position of Pathologist ($5,000)
Ms. Mignano:
Mrs. Tassone asked how many pathologists they use.  Ms. Unger responded there are four.  Ms. Mignano commented that there is an MEO, Deputy MEO and two pathologist positions, and currently there is an MEO and Deputy MEO. 
Chairman Liedka asked Ms. Mignano to talk about the burden this puts on the department, and how they are keeping up.  Ms. Mignano responded Ms. Unger is doing a great job recruiting, and will be coming back next month with a transfer for a contract pathologist to ensure the work is getting done.  Ms. Unger commented that the biggest thing is accountability for accreditation.  The National Association of Medical Examiners Accreditation requires a specific turnaround time for reports, and sets a limit on cases that each pathologist can handle in a given year.  The department is now down from four to two, so they will not be able to cover those bases.  They need to be able to recruit and hire someone full time.  The department has contract support, but it has a lot of limitations, so it is not sustainable over the long term. 
Ms. Rooney stated, as far as recruiting a pathologist, last year they had to increase the salary scale, because it comes down to money.  Ms. Rooney would rather hire a qualified pathologist; not that contract pathologists are not qualified.  Ms. Rooney anticipates that they will come back once again for a salary increase.  It is the law of supply and demand. 
Dr. Chase asked how they recruit.  Ms. Unger responded it is mostly done through the National Association website, and there is also networking through other channels.  There are a number of programs for fellows that will be finishing up in June; those are doctors studying their forensic fellowship.  Dr. Chase asked if it is here as part of the medical center.  Ms. Unger replied that right now they have doctor's studying pathology at Upstate.  Once the MEO is fully staffed, they would like to have their own fellowship for forensic fellows, but they do not do a forensic fellowship program right now.  Dr. Chase asked if the local people in the pathology program are potentials for these jobs.  Ms. Unger responded if they decided to move on, and pursue being board certified in forensic pathology, then that would be the case.  Ms. Unger agreed with Dr. Chase that they are not at that point yet.
A motion was made by Mrs. Tassone, seconded by Ms. Williams, to approve item 1b.  Passed unanimously; MOTION CARRIED.
A motion was made by Ms. Williams, seconded by Dr. Chase, to approve item 1c.  Passed unanimously; MOTION CARRIED.
      d.    INFORMATIONAL:  Incinerator - Dr. Indu Gupta
Dr. Gupta acknowledged and appreciates her team who worked with her to put the detailed information, both historical and current, together including:  Environmental Health Director Kevin Zimmerman, Environmental Assessment Director Lisa Letteney, and Surveillance and Statistics Director Rebecca Shultz.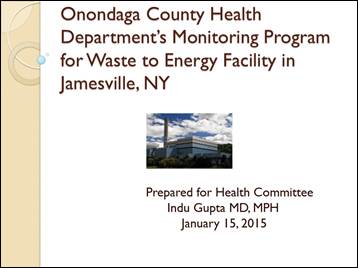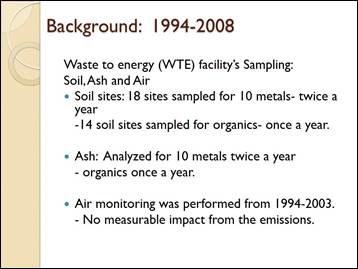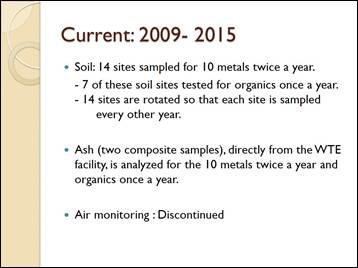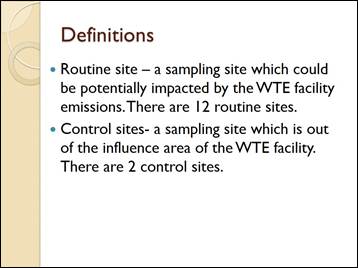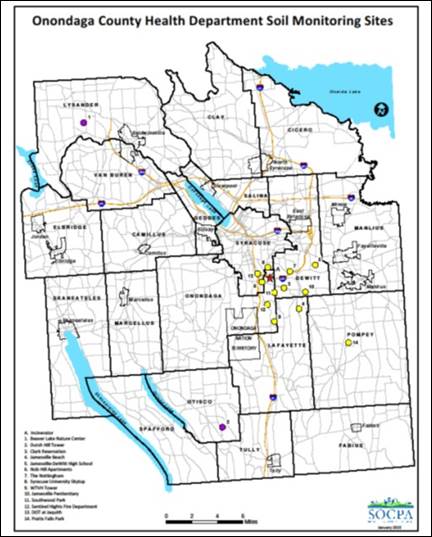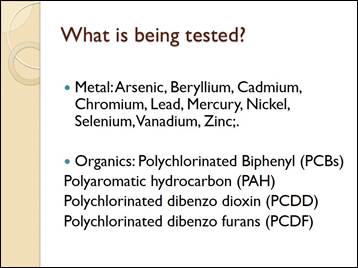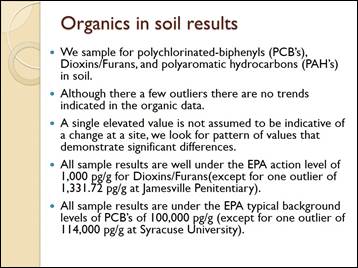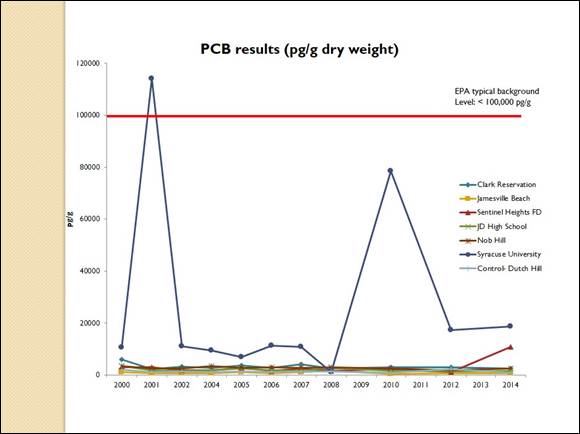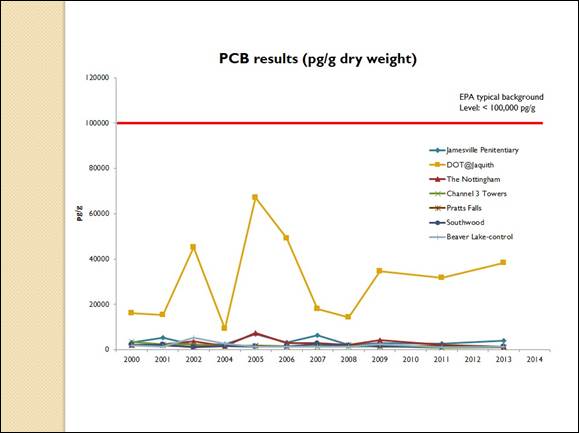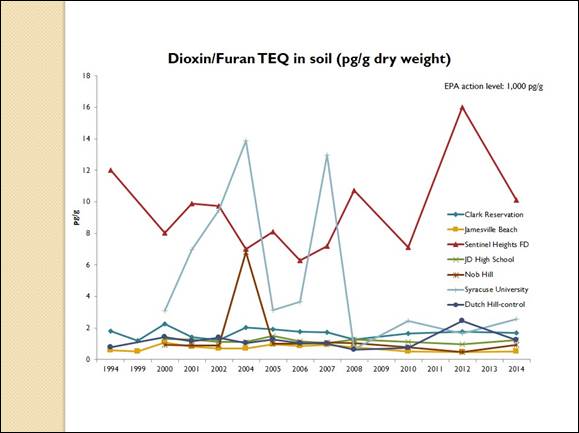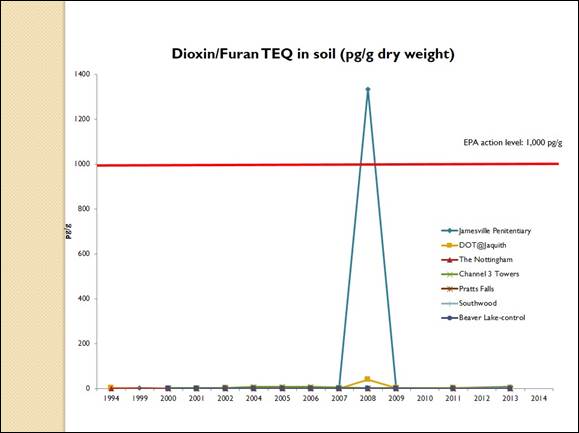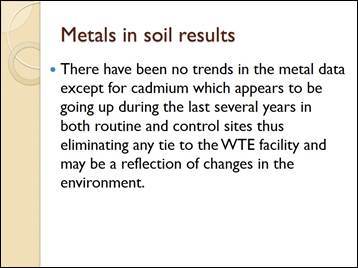 Dr. Gupta stated that cadmium has been going up in both control and routine sights, so there must be something in the environment that is changing.  Cadmium is in items like recyclable batteries, so a lot of things could be contributing to this.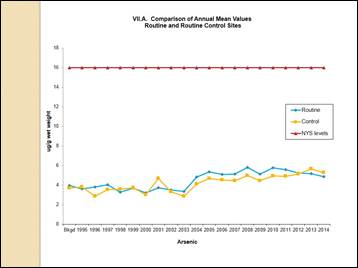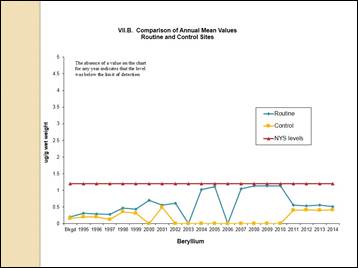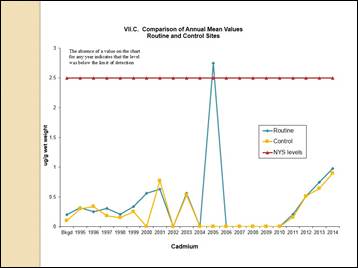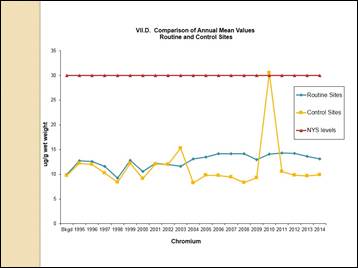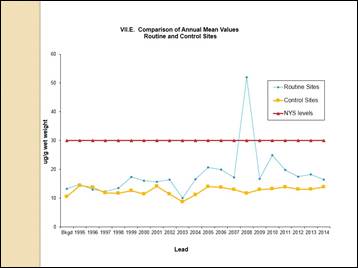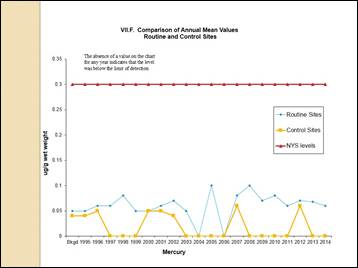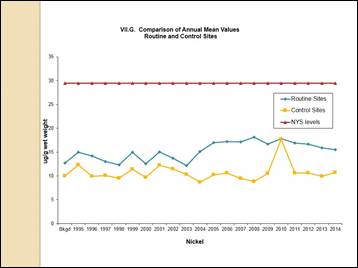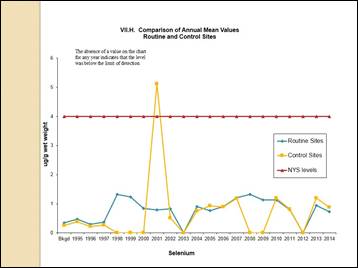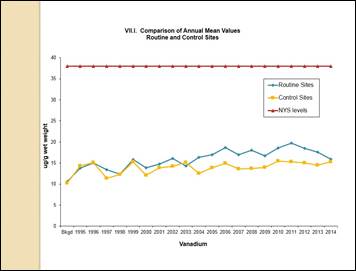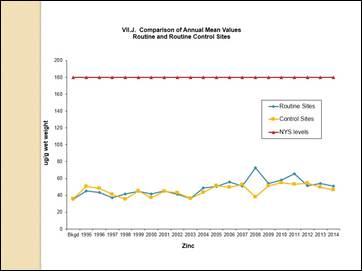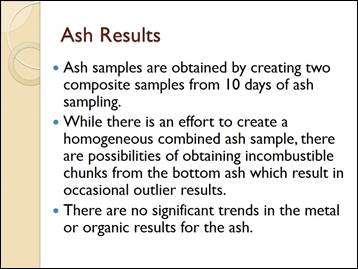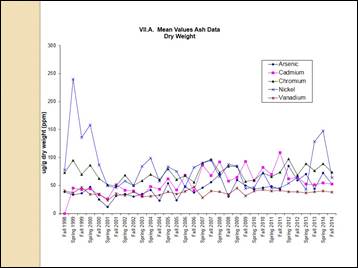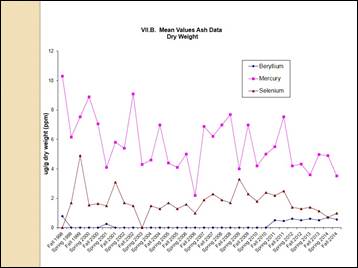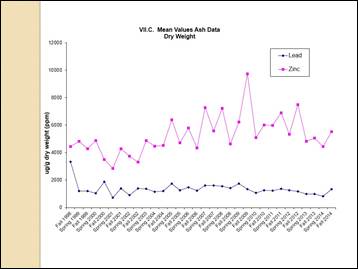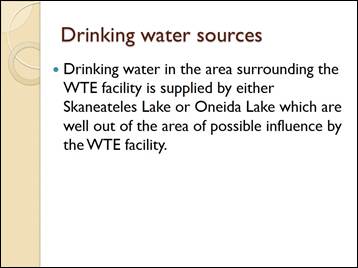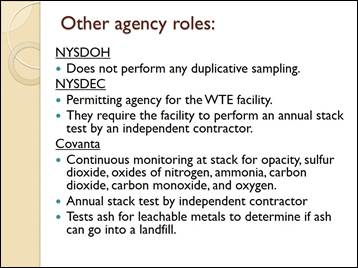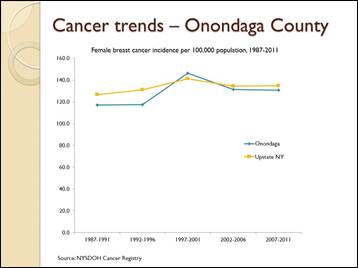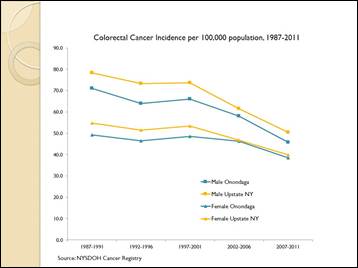 Chairman Liedka asked what Upstate New York consists of.  Dr. Gupta responded that it includes everything except for New York City and some of downstate.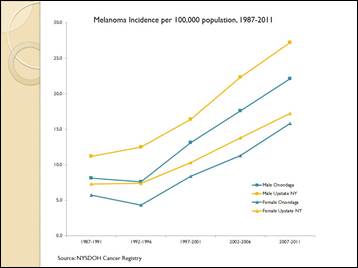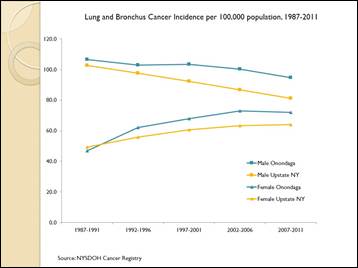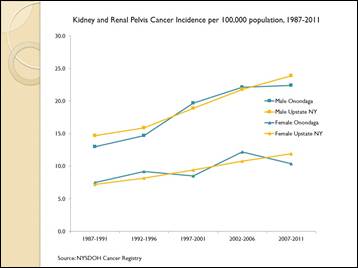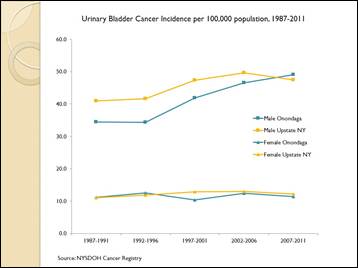 Mrs. Tassone asked why there is no analysis or studies for 2012, 2013, and especially 2014, when they will be voting on this.  Dr. Gupta responded that it takes longer to get the data, and there is always a lag in finding the data.  Mrs. Tassone asked if it is something they can get.  Ms. Shultz replied that for cancer the data comes back from the New York State Department of Health.  If there is a new cancer case, it goes into the registry that NYS houses.  Ms. Shultz stated they do not have access to local data, and are behind a couple years, but can ask for the data.  Mrs. Tassone said it is something the Legislature will need prior to the vote, as it is three years' worth of study.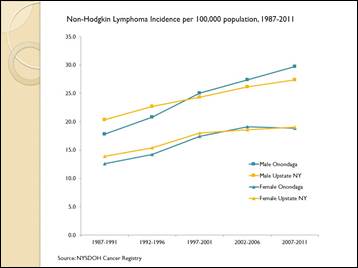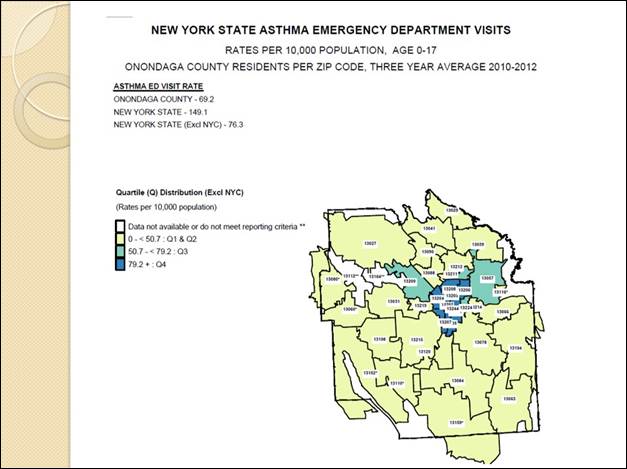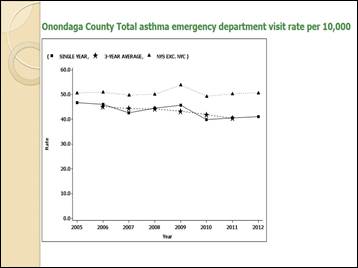 Dr. Chase stated during public meetings, there has been a lot of information brought to the Legislature that is pretty scary, and it does not seem to line up with the statistics that Dr. Gupta has.  Dr. Chase knows they test soil routinely, and asked if they have ever done the water (there are a lot of little pockets of water).  Ms. Letteney responded they have not done the water.  They do soil because it is a cumulative thing and can be controlled; it is always there.  Water is moving, so that it is why they chose those sights.  Dr. Gupta stated that ash will start to show the reflection if there is a spike there, so if it is emitting, the soil will reflect the same thing.  They have not seen any worrisome trend there, and the department has been monitoring it for many years.  There is no trend they have seen in terms of health related risks that would be bothersome to act at this point.
Dr. Chase:
Last public meeting - family with 3 young men who lived around Jamesville Reservoir had cancer

Brothers (30, 32 and 36); did genetic testing, but could not figure out why; live on 91 near Jamesville Reservoir

County has little pockets of water all over

Cortland County does not have the same system of recycling as Onondaga County has

Knowing there will be unknowns in the trash that will be burned, when the County starts this program, will the Health Department test more often to ensure there is not a higher contamination than acceptable?
Chairman Liedka's understanding was that the County would mandate that Cortland County's garbage is on par with Onondaga County's before being accepted.  Chairman Liedka is not under the impression that the County will accept it as is.  Chairman McMahon stated Onondaga County will work with Cortland County, assuming this passes.  Chairman McMahon has been told that the way this agreement would work was implementing Onondaga County's recycling program in Cortland County.  That does not mean that Dr. Gupta cannot do additional testing.  Chairman McMahon's conversations have been that they will work with Cortland County to implement Onondaga County's recycling program.  Dr. Chase asked if Cortland County is committed.  Chairman Liedka wanted to make a point that those are the conversations that he has heard.  Dr. Gupta will continue to do regular monitoring.  Whenever there is something new, it takes time to see the effects, so they look for trend.  They are not looking for one or two spikes, but trending.  When there is a trend happening, then there is concern.  Dr. Gupta does not know if it will be beneficial to do more testing, but it will be subject for discussion.  Mr. Zimmerman commented that they can do more testing, but they would need more resources.  The testing is very expensive.  Chairman McMahon stated that is a policy decision that can be done at the Legislature.  If the County puts the mandate on, then they will provide funding. 
Mrs. Tassone asked of the sites they test, do they change them regularly or are they the same.  Dr. Gupta said for the metals fourteen are standard, and for the organics they are testing every other year (seven tested this year, and seven the next).  Mrs. Tassone asked if they change the sites where they test.  Dr. Gupta said they are fixed sites, because they are the best possible areas where the soil would be effected.  That is where the recommendation came from the beginning.  Mrs. Tassone said they showed the stats on the cancer, and asked when the last health assessment study was done.  Dr. Gupta said it was in the beginning, and no formal health assessment has been done.  Ms. Shultz said the original one was done quite a long time ago, and they do a community health assessment every four years (last one in 2013).  Dr. Gupta said the community health assessment is detailed, and on the website. 
Ms. Williams stated if Cortland County residents are not on board (Chairman said they would implement Onondaga County's recycling program in Cortland County), then there has to be more testing.  It took time for Onondaga County to get on board with recycling, it was not overnight.  What is the time frame that Onondaga County is asking Cortland County to be on board with this?  Chairman McMahon replied that the OCCRA team is working on it.  Cortland County's elected leaders will be making the policy, so the Legislature can reach out to their Legislative Chair.  Conversations Chairman McMahon has had is that they have wanted to embrace Onondaga County's recycling program.  Ms. Williams is not satisfied with the answer.  Chairman McMahon said the answer is what it is, and Dr. Gupta cannot answer that.  Ms. Williams understands that, and is concerned that Cortland residents will not be on board with this project.  Chairman Liedka believes Ms. Williams question would be:  How long will it take to get a county on par with Onondaga County? 
Chairman McMahon thanked Dr. Gupta for being at the committee.  There have been various public hearings, and it is a very sensitive, but very serious topic.  There have been a lot of things said at the public hearings from certain individuals that were repeated claims that, as Dr. Chase was referencing, were very outlandish.  If they were accurate, there would be no way that the County should be in this business.  Chairman McMahon asked Dr. Gupta if it is safe to say that if her and her team found any red flag that the incinerator is a cancer factory (as it has been described), then Dr. Gupta would tell the Legislature immediately that this a bad deal, and that they should be looking at changing their policy.  Dr. Gupta responded:
Dr. Gupta's job is to be a neutral body; to give the community the full assessment; that is what the job is

Here to give facts; graphs are made from data that has been collected for years (on website)

Onondaga County weekly case rate:  Health Department looks at rates, not total numbers; rates are more accurate account of a certain population

i.e. out of 100 people, how many people have cancer versus 1,000 people; absolute number gives wrong impression; NYC has large population, thus more cases; cannot compare to Onondaga County because population is different

Always ask what the rate is; true reflection of incidents; compared to Monroe, Erie and Albany, Onondaga County is about the same with information

Health Department is a neutral body; giving facts based on data collection and NYSDOH

Have not seen any trends; pretty much comparable to other counties
Chairman McMahon asked Dr. Gupta if she (or her team) saw something that suggested change, then it is their fiduciary responsibility to come back to tell the Legislature.  Dr. Gupta said definitely, otherwise it would be very unethical.  Dr. Gupta said it is her duty.  Chairman McMahon said it is important to have this on the record, because people speak at public hearings with their opinion, but not the facts.  Dr. Gupta said the Health Department is something people should perceive as a neutral body who is giving the public information based on the facts.  If there are any worries or trends, the Health Department will be the first to bring it to the public's attention; it is their job.  Chairman McMahon said that Dr. Gupta is not a political appointee.  There is a contract that is confirmed by this body, but Dr. Gupta cannot be removed for having a different opinion.  The Health Department is the independent body here.  Some of the verbiage the Legislature has heard at the hearings has been very outlandish and irresponsible from certain individuals, because they are not the independent body in this case.  The Health Department is the independent body, and Chairman McMahon thanked Dr. Gupta.
Chairman Liedka was glad that Dr. Gupta brought up rates, because in the public hearings they hear specifics and Jamesville is alarming.  The Jamesville rate is up substantially, and, looking back at census data, their population is up substantially.  Chairman Liedka said they have to focus on rate, and will go back to look at those numbers.  Dr. Gupta stated they will help with getting any of the data.  Dr. Chase said that was what she was going to say.  Jamesville has been a target area for information brought to the Legislature.  There have been other things that have gone on in Jamesville like the quarry thing off of Jamesville Road that was closed down.  There were a lot of cancers in that neighborhood, but they're gone now.  Chairman Liedka looked at the numbers and there are a lot more people living there now, then there were fifteen years ago.  With the rise in population, there would be a rise in cases, so they have to look at the rates. 
Mr. Knapp asked over the past twenty years, has the monitoring program increased, decreased or remained the same.  Dr. Gupta said the monitoring changed a little bit.  Up to 2008, they were doing eighteen sites, and it then went down to fourteen sites.  This does not reflect any change since the sites were close together.  The organics they started testing every other year, instead of every year.  To get the information they need to see trends, and it seemed appropriate to make the decision to do somewhat less; but it is still not less.  There is quite a bit of monitoring, and testing ash is the same.  Mr. Knapp asked what the annual budget is for the monitoring program.  Mr. Zimmerman responded $28,000.  Dr. Chase asked if this was done in spring and fall, and Mr. Zimmerman said yes.  Mr. Knapp saw the County data, and asked if they can get that data further broken down by community, or is that not available.  Mr. Zimmerman responded that it is broken down by each site, and believes they can see that data on the website.  Mr. Knapp said he is talking about the cancer rates.  Ms. Shultz said they are not available at the zip code level, but she can request them.  The 2005 - 2009 data is available, and indicates whether it is above the state level.  Ms. Shultz said they have the data for 2005 – 2009, but it is not available on the website prior to that or since then, so they cannot look at trends.  Ms. Shultz said if the Legislature wants to look at the trends, then she can request the data.  Mr. Knapp said the worst they can do is say no, and would also like to see the 2005 - 2009 data.  Ms. Shultz will ask for it. 
The meeting was adjourned at 10:19 a.m.
Respectfully submitted,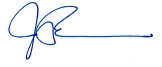 Jamie M. McNamara, Assistant Clerk
Onondaga County Legislature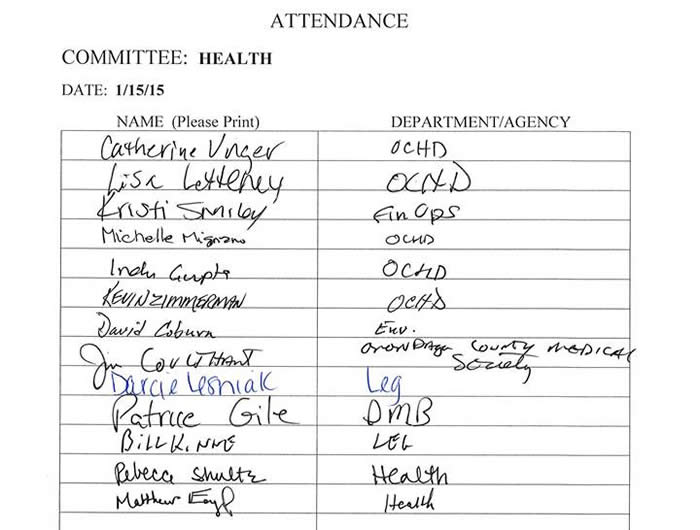 * * *
PLANNING & ECONOMIC DEVELOPMENT COMMITTEE MINUTES

-

JANUARY 15, 2015
KATHLEEN RAPP, Chair
MEMBERS PRESENT:  Mr. Liedka, Mr. Knapp, Mr. Plochocki
ALSO PRESENT:  Dr. Chase, see attached list
Chair Rapp called the meeting to order at 10:35 a.m.  A motion was made by Mr. Liedka, seconded by Mr. Knapp, to waive the reading of the minutes of the proceedings of the previous committee.  MOTION CARRIED.  A motion was made by Mr. Liedka, seconded by Mr. Knapp, to approve the minutes of the proceedings of the previous committee.  MOTION CARRIED.
1.    CENTERSTATE CEO:  Carol Eaton, CVB
      a.    Designating the CenterState Corporation for Economic Opportunity as the Agency Authorized to Make Application to the New York State Department of Economic Development and to Receive Matching Funds therefrom Under the New York State Tourist Promotion Act
Ms. Eaton:
Request designation as Onondaga County's tourism promotion agency

Allows application for NYS matching funds

Applied for 2015 – have been approved/awarded $55,800, which is matched with CVB budget and dedicated solely to marketing

Must be designated to receive the fund
Mr. Knapp asked if it is just for Onondaga County or considered a regional type of thing.  Ms. Eaton said that the the $55,800 comes to Onondaga County.  Of that, $8,900 has to be dedicated, plus the match, to the Finger Lakes regional effort.  It is because I Love New York sells itself through their 11 vacation regions, and Onondaga County is in the Finger Lakes Region.  It gives a boost for the Skaneateles gateway to the Finger Lakes.
A motion was made by Mr. Liedka, seconded by Mr. Knapp, to approve this item.  Passed unanimously; MOTION CARRIED.
2     SYRACUSE – ONONDAGA COUNTY PLANNING AGENCY:  Don Jordan, Deputy Director
      a.    Approving the Inclusion of Viable Agricultural Land within Certified Agricultural Districts Pursuant to Section 303-B of the New York State Agriculture and Markets Law
Mr. Jordan:
Jan. 1-30 is the annual period where landowners can requests land to be included in an agricultural district  

Received requests from 4 landowners to add several parcels, totaling approx. 476 acres

Farmland Protection Board reviewed the requests and recommended they be added to the ag districts

Properties in District 1, 2, and 4:  2 in Tully, 2 in Onondaga, 1 in Marcellus, 2 in LaFayette. 

Public hearing held 12/16/14 – no comments made
Mr. Knapp asked what the application process is; what is done to verify that the properties should be recommended for inclusion.  Mr. Jordan said that requests from landowners are presented to the Farmland Protection Board, who makes a determination/recommendation, as to whether they believe it is viable agricultural land that should be added.  In answer to Mr. Knapp, Mr. Jordan said that typically there is not a site visit.  Maps and air photos are produced.  They look at proximities to other properties currently in the ag district and the nature of the land use on the site.
Mr. Liedka asked if the landowner produces what their intended use might me.  Mr. Jordan said that they do; there is a section on the application.
A motion was made by Mr. Knapp, seconded by Mr. Liedka, to approve this item.  Passed unanimously; MOTION CARRIED.
      b.    Renewing with Modification Agricultural District No. 3, in the Towns of Camillus, Cicero, Clay, Elbridge, Lysander, Manlius, and Van Buren
Mr. Jordan:
By Ag & Markets Law, agricultural districts are required to be reviewed and recertified every 8 years 

Ag District 3 was up for review in 2014

A notice was sent out to property owners with land currently enrolled in the property district, as well as municipalities, indicating the review was occurring, giving them the opportunity to request additions or deletions from the district

Property can be added annually from a district, but can only be deleted through the 8-year review

In response to the notice, landowners requested 14 properties to be added and 31 properties be removed

A request was received from the Town of Elbridge to remove 292 properties from the district.  The town basically looked at all land in the town within the district and if anything was smaller than 3 acres and not receiving an agricultural exemption, then they considered that not to be viable farmland, not currently in production, and requested that the land be removed.

Ag & Farmland Protection Bd. had concerns about the request--property owner rights – the request was being made and the landowners weren't aware of it; landowners had not provided any consent to having their land removed

Ag & Farmland Protection Bd. requested that the town get consent from landowners; the town chose not to do that

Ag & Farmland Protection Bd. sent a mailing to all property owners that would be impacted by the town's request--alerting them to the request and asking if they did in fact want their land removed or kept in the district

About 268 landowners would have been impacted by the town's request; approximately 112 responded to the Ag & Farmland Protection Board's notice

Of those responses, landowners requested 88 properties remain in the district; 29 properties be removed; the remaining landowners didn't respond

Ag & Farmland Protection Bd. recommended the 29 properties (landowner requested) be removed.

Ag & Farmland Protection Bd. Recommend that the properties remain in for anyone who didn't respond.

14 properties for addition, about 723 acres; 60 properties for removal, about 423 acres; net change of the district is an increase of 300 acres
Mr. Knapp thanked Mr. Jordan and his team for their work on this; for recognizing what was going on in Elbridge, and taking action to protect individual property rights.  Ms. McNamara, on the legislature's staff, worked tirelessly on the mailings, etc. and he thanked her for her work.  A few properties can be cherry picked, that probably shouldn't be in there.  Going forward, he questioned whose job it is when there is a small parcel, something that has already been in the district, and something like this occurs.  He asked if it the town's responsibility to say that it should be taken out.  It obviously isn't the Ag & Farmland Protection Board's responsibility; questions if it should be incumbent on the town.  Mr. Jordan said that typically it has been the landowner's discretion as to whether they want to be in or out.  When the district was originally formed, it was contiguous areas.  There are a lot of properties in there that currently may not be farmed, or the use may have been changed over the years.  Ultimately, what Ag and Markets looks at is that at least 51% of the district should be viable agricultural land.  The fact that there are properties in there that aren't viable, isn't a huge deal.  He thinks the town was taking a quick look at the properties and which of them are viable.  If they didn't feel that they were, then they requested that they come out.  The Ag & Farmland Protection Board had some concerns with the methodology of taking everything under 3 acres and not receiving an ag exemption, and then potentially taking some ag land out with a broad brush.  Mr. Knapp said that agriculture has changed over the years – there are fewer farms, but much bigger farms are renting these little parcels all over the place--they can be a couple of acres.  Or, overtime things get subdivided that were part of a bigger parcel, and you can't tell from Google Earth that it was.  This is not ag property tax exemptions; this is basically a zoning protection type of tool.  Mr. Jordan agreed, adding that it provides a number of protections to encourage the continued use of viable farmland in farming.  Just because you are in an ag district, does not mean that it guarantees an eligibility for an ag tax exemption, and vice versa – just because you are not in an ag district, doesn't mean that you can't qualify for ag exemption
Mr. Plochocki said that the Planning Board and Ag and Farmland Protection Board did a phenomenal job with this.  He saw nearly firsthand how the process worked, as his brother has property that could have been affected.  Erring on the side of people who didn't respond, and maybe didn't understand, was the most fair way to handle the circumstance. 
A motion was made by Mr. Liedka, seconded by Mr. Knapp, to approve this item.  Passed unanimously; MOTION CARRIED.
Chair Rapp announced:
Economic Forecast breakfast held this morning:  job growth in all of upstate New York is on an upward trend except in Syracuse--we were rock bottom.  Economic growth in Onondaga County was at -2% economic growth rate.  We are below Rochester, Buffalo, and Binghamton – etc.  It was discouraging.

Governor announced a $1.5 billion State initiative, not including Buffalo.  It will be distributed through economic development grants – based on true economic growth that has some sustainability 

At session would like to call for a reformation of the Economic Growth Council – basically all of the top players in community, i.e. City, County, National Grid, etc.  Get together and come up with a holistic plan; pulling together instead of the county having a plan and the city having a plan; come up with something that is strong and viable; could be half a billion dollars coming into the community

CVB has initial results from the marketing study – it kicked off in Canada on Nov. 1st – have results through December 31st.  Results were stunning – Canadian market:  2013 – 2,800 hits on website; 2014 in the same period of time there was 142k hits.  Visitors to Onondaga County were tracked:  2013 - 11%; 2014 - 41%.

David Holder will come in next month to discuss some of these thing
Mr. Knapp asked if sales tax growth was discussed; Chair Rapp said that it was not.  Mr. Knapp said that the indications are that a lot of other counties are getting hammered because sales tax is either flat or has gone down.  It looks like we will hit our number of 2.7% - 2.8% growth over last year.  The Canadian piece must be helping some.  Chair Rapp said that it is; they are finding that people would rather come to Syracuse than Toronto to see a show, because it is so much less expensive.  It is convenient, easy, and cheaper.
The meeting was adjourned at 10:55 a.m.
Respectfully submitted,

DEBORAH L. MATURO, Clerk
Onondaga County Legislature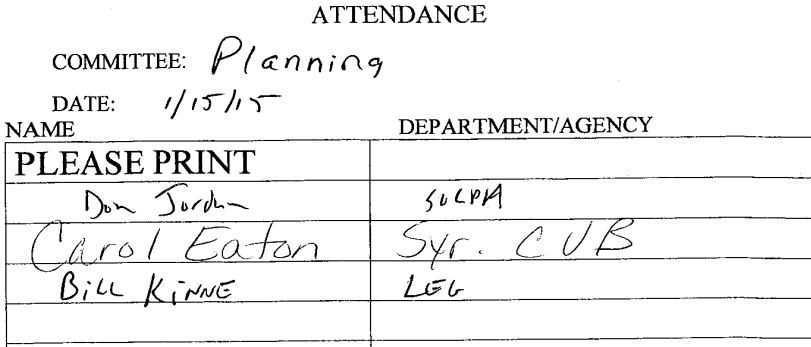 * * *
ENVIRONMENTAL PROTECTION COMMITTEE MINUTES – JANUARY 15, 2015
MICHAEL E. PLOCHOCKI, CHAIRMAN
Members Present:  Mrs. Rapp, Mr. Shepard, Dr. Chase
Also Attending:  See attached list
Chairman Plochocki called the meeting to order at 11:37 a.m.  A motion was made by Mrs. Rapp, seconded by Dr. Chase to waive the reading and approve of the minutes of the proceedings of the previous committee meeting; MOTION CARRIED.
1.    WATER ENVIRONMENT PROTECTION:  Tom Rhoads, P.E., Commissioner
      a.    A Resolution Authorizing the Issuance of $500,000 Bonds of the County of Onondaga, New York, to Pay the Cost of Improvements for the Bear Trap-Ley Creek Drainage District, Consisting of the Demolition of the Burnet Avenue Maintenance Garage
      b.    A Resolution Approving Proposed Improvements for the Bear Trap-Ley Creek Drainage District Consisting of the Demolition of the Burnet Avenue Maintenance Garage in and for the County of Onondaga, New York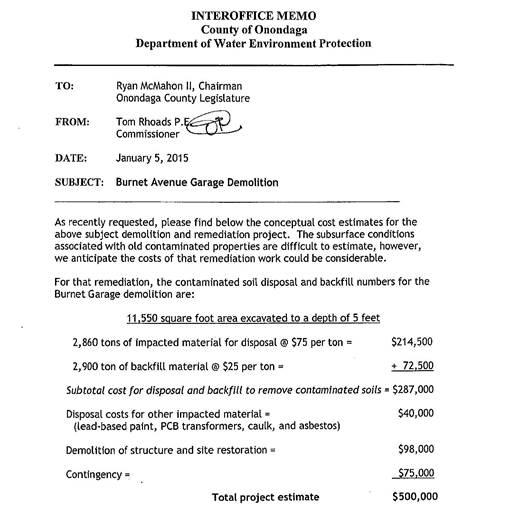 Questions regarding Burnet Ave. maintenance garage demolition project; confirm there was a memorandum of Jan 5th with costs associated with demo; help understand how demo of maintenance garage gets to be half a million dollars

Inherited property and used for a while; had many years of automotive and fleet work associated with it

Believe there could be high degree of soil contamination and disposal associated with those type of properties; also lead based paint, PCB related caulks, and asbestos related contamination

About $100,000 to take the structure out, and about $400,000 to get the "ick" off the campus

Teri Weaver wrote recent article about Brown Manufacturing lot; automotive facility with contaminated oil and fuels; state officials awarded $661,500 towards cleaning up empty lot, and removing contaminated soils

Associated with similar size property, and not talking about having a structure

Estimates on project are good; third party independent similar projects in same ball park

Believe it's right number for continued bonding work; demolition and remediation only; engineering associated was previously done in different budget (960 project); no engineering, as it is being done at this time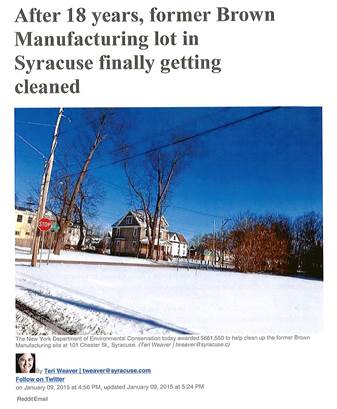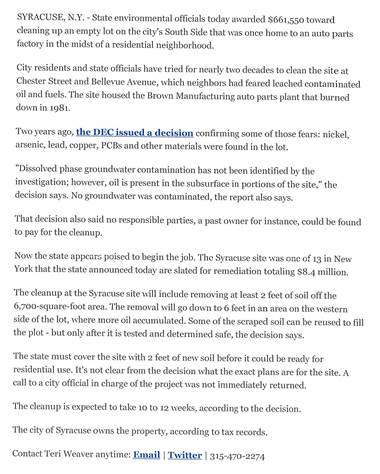 Chairman Plochocki wanted to note for the record that he does not want Mr. Rhoads to feel that when numbers are given to the Legislature, that the Legislature does not trust them or are questioning it.  Chairman Plochocki has the utmost respect for Mr. Rhoads and his team, and it is the Legislature's job.  Mr. Rhoads stated it is their fiduciary duty, and if it was not explained the first time, then it is on Mr. Rhoads.  Chairman Plochocki said a half million dollars to take down a building seemed really exorbitant.  There was also a misunderstanding of time.  What Mr. Rhoads said about engineering costs, demolition costs and remediation costs was very clear.  There was a misunderstanding by some of the legislator's thinking that the $500,000 was just the engineering, and that there would be another $500,000, making it a one million dollar project.  Mr. Rhoads said they should knock on wood, and that it is not over until it's over.  They will see what the "ick" is under the ground, but overall Mr. Rhoads thinks they have a pretty good number for the demolition.  Chairman Plochocki stated for the record number that Mr. Rhoads should not be offended, and that it is very clear to the committee that the engineering costs have already been done.  The $500,000 proposed is just for demolition and remediation.  Chairman Plochocki would like to thank the staff, including Darcie Lesniak who did a great job helping out, and doing homework on this.  Chairman Plochocki would like to note that of the $500,000, less than $100,000 is to demolish the building; much more along the lines of what the committee was looking for.  The $400,000 is entirely for the remediation process because of the "ick" that is there.  Mr. Rhoads stated that in the article the cleanup costs of this other site was to move 6,700 square feet of area for $600,000.  This project is 11,000 square feet for $500,000.  Chairman Plochocki knows they put a contingency of $75,000 that is reasonable under the potential exorbitant costs.  Chairman Plochocki said in speaking with other legislators, there is a sense that they should take the $75,000 out, and approve $425,000.  If added costs are needed, then Mr. Rhoads can come back.  Chairman Plochocki would like to hear Mr. Rhoads comment on that, and because of Mr. Rhoads' look of in trepidation, Chairman Plochocki will not propose an amendment at this time. 
Mr. Rhoads:
Fair question as to why put contingencies in; very typical in almost every engineering project; engineering will give owner a cost to submit with contingency

Recommend Legislature gives threshold to award up to that amount (hopefully doesn't come in over ½ mil); only authorized to spend the bid; if bid of $375,000, then will spend $375,000; not half million

When receive bids, typically have 60 day window to award, and don't have 60 day approval process (with legislative process); don't have ability to come back in that time frame

Open bids, evaluate them, and if all are north of 1/2 mil, then will come back to Legislature for authorization

Go through committee processes, because it's a capital project with bonding, make sure not going through another PH, etc.; have potential to go back and do another PH round (takes over 45 days); and then another award

Typically out 4 - 5 months between giving Legislature capital project, and getting the okay; bidders will not sit still

When bidder bids, they want the award; do not want to hold all resources at bay trying to decide whether to bid on other projects or contracts, when they are unsure (even if low bidder); adds risk to bidder, which adds money to bids

Makes people more comfortable to hold back while going through legislative process

Typical public bids do not do this for this reason; more risk by holding back, tend to create situation where not achieving more control; adding more risk, which will add dollars to project

Best opportunity to get good engineering and make sure to help contractors know what they will get; phase 1 and phase 2 environmental assessment

Even if awarded bid of $300,000, might end up chasing environmental plume that requires additional digging, and additional sign off from DEC; would have to come back to Leg again for authorization to spend additional money

At that time, contractor mobilized; everyday waiting, will typically charge about $1,000/day to sit on hands

i.e.:  After digging half way, needs another $75,000; at that point, not only will spend the other $75,000 to dig it out, but will also be paying contractor for time while spinning wheels; damages for delay; will be responsible

Not only award considerations, but usually with contaminated properties, there are change orders

Hopefully when bid, $500,000 will be enough; in past there have been times when WEP will come back, and at that time there is a clock ticking; contractor has all equipment and resources devoted; will bill everyday

Risks the committee takes, and it is the Legislature's right

Concern that holding back contingencies might not always be in the best interest in the long run
Mrs. Rapp asked if this is a typical percentage; back in the day it was ten percent.  Mr. Rhoads responded at this stage of the project it would be twenty percent (conceptual phase).  Depending on how the engineering phases are, by the time they get to a bid, they would like to see an engineer give plus or minus ten percent.  This is an environmental project, and they will know how much PCB transformer or how much lead based paint, etc.  Mr. Rhoads stated they will not know the extent of the subsurface dig out costs.  Normally they bid at unit cost since more digging takes place (as required).  After WEP says they are done, then the DEC will come out and agree, or tell them to keep digging.  Mrs. Rapp asked if there is a $500,000 amount approved for bonding, does that wind up having bids come in at about that number.  Mr. Rhoads does not believe it does.  WEP has their own engineering numbers, and if they are able to go out on the street with competitive bidding, then they will get more than one person bidding.  Mr. Rhoads agreed with Mrs. Rapp that it does not happen, and it is about getting good, robust competition for the bids.  The best way to get robust competition is to make sure the bidders understand that if they bid aggressively, the County will be able to award the project.  The bidder would then be able to get it done, and they would not have to worry about the County bidding, but not awarding yet.  Mrs. Rapp said the idea is to be reasonable, and Mr. Rhoads agreed. 
A motion was made by Mrs. Rapp, seconded by Dr. Chase, to approve item 1a.  Passed unanimously; MOTION CARRIED.
A motion was made by Mrs. Rapp, seconded by Dr. Chase, to approve item 1b.  Passed unanimously; MOTION CARRIED.
2.    OFFICE OF THE ENVIRONMENT:  Dave Coburn, Director; Mark Burger, Executive Director of SWCD, Steve Harris, City Arborist
      a.    INFORMATIONAL - For the Onondaga County Ash Tree Management Strategy:  Authorizing the County of Onondaga, to Act as Lead Agency for Actions Associated with Ash Tree Management Under the State Environmental Quality Review Act (SEQRA); Accepting the EAF Parts 1,2 and 3; Determining the Classification of a Type I Action; and Adopting a Negative Declaration
      b.    INFORMATIONAL - A Resolution Authorizing Implementation of Elements of the Onondaga County Ash Tree Management Strategy, Consisting of Preservation and/or Removal and Replacement of Ash Trees in and for the County of Onondaga, New York, at a Maximum Estimated Cost of $1,000,000, and Authorizing the Issuance of $1,000,000 Bonds of Said County to Pay Costs Thereof
Chairman Plochocki:
Had many discussions on this; both a and b will discuss together; pretty well aware of ash borer, and aware it is here

Aware it is danger currently and growing; understand many trees will come down and variety of strategies to be used including certain amount of inoculations and replanting

Article in paper, letter or editorial questioning if cutting down 44,000 trees is necessary; please address this
Mr. Coburn:
Steve Harris, City Arborist; key person to help understand issue; as far back as 2011, called saying, Houston, there's a problem, and began to fill in; Mr. Harris is responsible for developing and implementing city ash tree strategy

Why cut 44,000 trees - important element is knowing how many trees they have; inventory of how many, what condition and size; without inventory, would not be able to provide with understanding and magnitude of problem

Legislature (Leg) provided funding to carry out inventory; supplemented with $25,000 state grant; critical first step

Thank you to Leg for having foresight to appropriate those funds to get that done, otherwise would be spinning wheels

Have approximately 46,000 ash trees on County owned property; drop zone targets (what will get hit when tree falls, like sidewalk or road); know distribution of sizes

Heavy on small diameter trees, which become large trees; time factor; large tree costs more than small tree removal

Some trees provide amenities (passed around photos of trees in County parks and Verplank Road)

Significant concentration of Ash trees in Willow Bay; cut out all ash trees, it would change entire nature of it from a tree shaded park land to a baseball field type setting; other areas will not be as affected

Some are in difficult places that are hard to get to; less expensive to treat them instead of getting equip in

Today dealing with Emerald Ash Borer; Asian long horn beetle less selective about trees it eats; who knows what the next will be; thinking solution is not to cut way out; will need preservation

Reasonable and logical in balanced approach to do some preservation to remove trees preemptively before they die; costs more to remove trees after they die; remove now before they get bigger, brittle and frail, fall apart – costs more

Proposing 10% replacement in areas where trees that come down provide amenities; replace some of the canopy

Propose remove 44,000, preserve 2,300, replace 4,400; if people want to preserve more, can do that
Mrs. Rapp asked if what Mr. Coburn just described is the million dollar tag.  Mr. Coburn replied no.  What was described was dealing with all 46,000 trees, which is $13.5 million (pay off debt would be $15.5 million spread over twenty-five years).  Chairman Plochocki said the overall plan they put forward is for 46,000 trees, and asked if it was award winning.  Mr. Coburn thinks it is.  Chairman Plochocki asked if other municipalities based their plan on this one.  Mr. Burger replied that Albany County is using the Onondaga County plan and strategy as their model.  The DEC has recommended it.  Out of many of the strategies across NYS, Onondaga's is one of the most successful, so therefore Albany County will be following the Onondaga County lead.  Chairman Plochocki was thinking that, and said the DEC has recommended the Onondaga County plan as one of the better plans.  Mr. Coburn stated that the DEC has recommended the plan, and recently there was an article from Albany County about them forming a similar task force as Onondaga County did; bringing people together with different backgrounds to collectively put information on the table, so municipalities were in a position to make good decisions. 
Mr. Coburn continued:
Specific question of why 44,000; its arbitrary; numbers picked to reflect balanced approach

It allows preservation of trees that provide important amenities, removal of trees preemptively that could cause damage before they get larger, and provide replacement in certain areas where they cannot do preservation

One can choose to remove more or less, but choosing to remove less, almost in the name of public safety, is opting for more preservation, and more pesticide treatment
Chairman Plochocki said that is what he would like Mr. Coburn to get into.  Something has to be done because those 44,000 trees are a public safety hazard.  In response to the article, it is someone that has not been going over the situation as much as the committee.  Chairman Plochocki wanted to make sure the case is still the case; it is a public safety hazard, and the trees need to be dealt with.  If the County decided to inoculate (aside from logistical problems, etc.), then that would get extremely cost prohibitive.  Mr. Coburn stated in the back of the strategy passed out (Onondaga County Ash Tree Management Strategy on file with Clerk), there are cost projections.  For comparison, it includes total removal or inoculation.  Total inoculation is an unrealistic option, because there are some number of trees that already have health conditions that would make them poor candidates for preservation.  They would never end up with total removal either, because there are treatment options.  There is also a cost comparison of total removal versus ninety-five percent.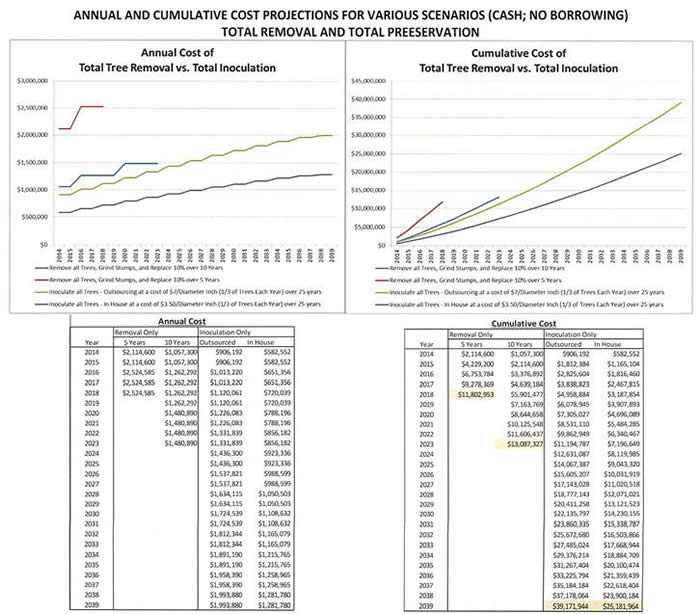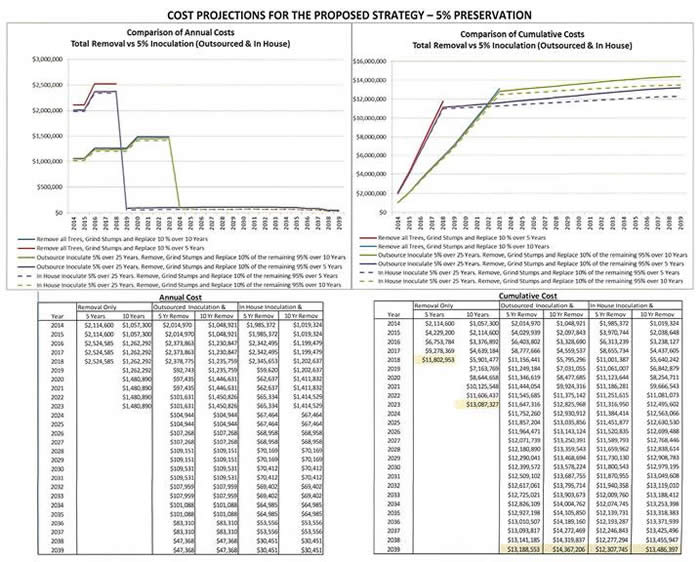 Mr. Coburn stated the City of Syracuse has many fewer trees to deal with (street trees); just under 2,000.  They have opted to do preservation of under half of those, removal of the balance, and replacing almost all.  Mr. Coburn asked Mr. Harris to explain how they came up with that approach.
Mr. Harris:
Mr. Coburn said if they consider 2,000 trees to be a small number of trees.  Mr. Harris said it may be less or more as conditions change year to year, otherwise they are completely different situations.  Mr. Harris would manage Mr. Coburn's situation the way Mr. Coburn is.  Chairman Plochocki said perfect, as that was one question he had for Mr. Harris.  Chairman Plochocki stated even if Mr. Harris disagreed, he would want to hear it, and appreciates Mr. Harris distinguishing factually the City's situation versus Onondaga County. 
Mr. Harris wanted to add that trees which are important to the community, such as those in Onondaga Lake Park, (do not know for a fact, time will tell) that are going to be treated this year, will have to be treated now.  Whatever trees they want to preserve, they have to act.  They need to be treated as soon as uptake is possible, which is the beginning of June. 
Mr. Coburn: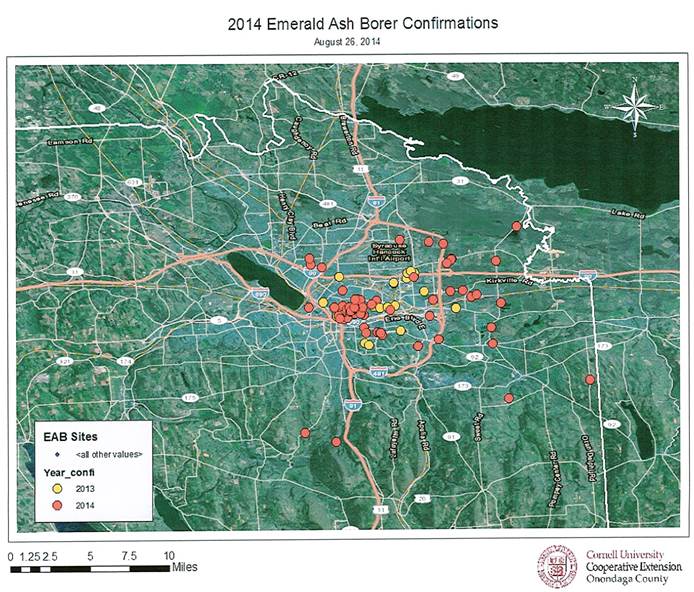 Yellow dots are purple traps with confirmed hit of the EAB in 2013; Red dots are those with confirmed hit in 2014

As related to purple traps, appears there is growing incidents and broadening geographic incidents of beetle

Speculate why beetle flies into trap as opposed to ash tree; guess it is part of how significant the population is

More beetles, higher probability they will land in traps

To Mr. Harris' point, had positive hit at mouth of Onondaga Creek at base of Onondaga Lake; positive on purple traps adjacent to Hopkins Road Park, stone's throw from OLP

What Mr. Harris is seeing, is that since populations have potential to grow so significantly; past a certain point, the option of treatment will not available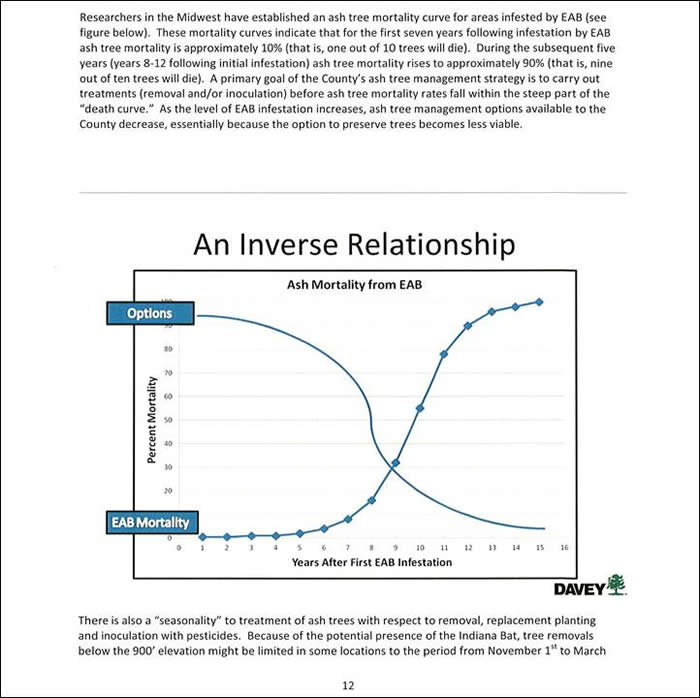 Mortality curve of Midwest; determined how beetle tends to grow and spread in these communities

First 7 or so years, experienced 10% mortality; next several the curve got steep, 90% mortality in next 5 or 6 years, then flattened when ran out of beetle food

Where is Onondaga County on mortality curve?  Opposing curve are the options on chart; can they be treated or not; too infested or compromised, then the tree is beyond point of saving

Member of task force, that is in the college of Environmental Science, Melissa Fierke, Entomologist, has provided a lot of important and useful information; also working with grad students; did couple posters on this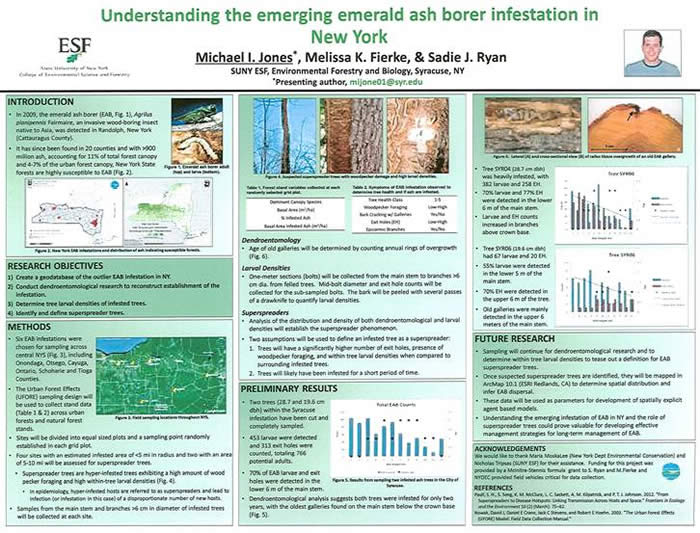 Prelim results - look at couple trees in Eastwood area (super trees); numbers of larvae and adults in single trees; in one tree found 453 larvae and 313 exit holes (adults)

Potential of 700-800 beetles tied to one tree; half are female that will lay 60-90 eggs; this will repeat

Exponential growth in populations, and why seeing expansion in geographic distribution
Mr. Harris said this means there was a tree in Meadowbrook neighborhood that had around twenty beetles, and they were able to determine, by cutting the tree, that the next infestation had eighteen hundred.  From twenty to eighteen hundred shows how prolific it is, which is why the death curve is the way it is.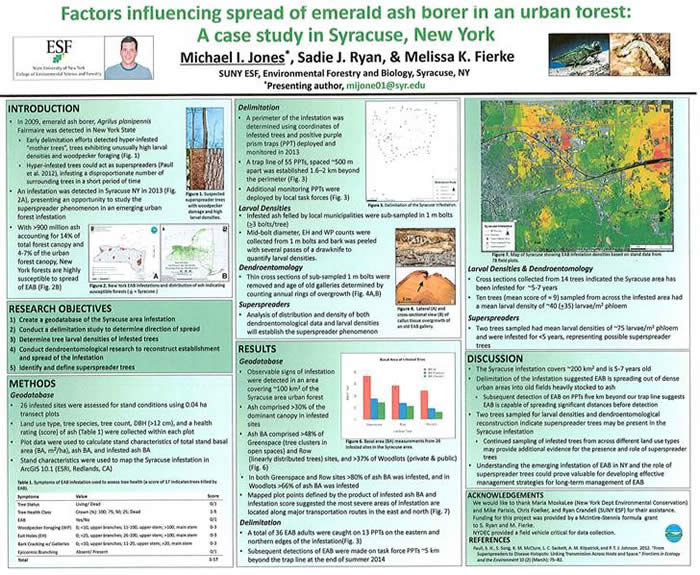 Mr. Coburn:
Bottom right, establishes that infestation is 5 – 7 years old; compare that to mortality curve, and puts Onondaga County in scary spot in terms of where infestation is

Not to say trees in outer part of County, where they have not picked up beetle information, are not in same position

Question is, how long does the County have with the beetles multiplying at the rate they have?  

Came last June to discuss, by Sept. hopeful that sometime this year could get funds; the longer the Legislature waits, the further the County will be on the mortality curve, and harder to keep up with rate of decline of trees

Interest to make sure the committee has all info needed to make most informed decision about what the best time to get going is, and what rate will they get going
Chairman Plochocki stated last year the award winning plan that was put together (excellent and recommended by the DEC) came out at a price of give or take $13.5 million to be borrowed.  The Legislature had the option of doing that at the time, and the County could have borrowed that money, found another source or rejected the plan.  Instead no action has been taken yet with the exception of what is before the committee now.  What the Office of Environment is suggesting is to take step one, and bond for one million dollars.  Chairman Plochocki stated that this is an informational, and the committee is not taking a vote.  Chairman Plochocki thanked Mr. Coburn for coming in to review this today.  Chairman Plochocki said Mr. Coburn hit the nail on the head with the 44,000 trees, and the overall plan.  What would happen if the Legislature did not approve any money this year?  Mr. Coburn responded:
Can only speculate; from Mr. Harris' perspective of what has been seen in City, populations are largely concentrated in Eastwood and Dewitt

County would probably start seeing tree mortality along County highway, rideway and parks

Option of preservation would be off the table; would have to take some action to do removal, depending on how much decline there was in the tree; may not enjoy prices have been enjoying for removals done so far

Another harvesting season would go by, allowing population to grow, number of trees decline

Question is at what point does the population growth outpace the capacity to harvest the trees?

Only so many cutters, vendors and contractors in the area that will help the County with this

How hard will it be to keep up?  Will there be places to get rid of the wood?  Think there will; have explored options

Task Force invited people from industry; approx. 30,000 of the 46,000 trees are 8" diameter or less; not lumber trees
Mr. Harris:
From operational standpoint, manage trees daily; certain percentage are emergency calls, and also scheduled work

Look at contracts and crew capacity day to day

If took no action taken and only respond to trees as they die or fall where they may, then that will fall on responsibility of department in charge; i.e.  DOT (roadways), WEP (drainage ways), Parks, etc.

Break down a tree at a time is most expensive way, highest unit cost, and least amount of trees per day managed

City has unit price contract for trimming 100,000 trees/yr. based on service requests; going from one place to another adding a little bit of work; it is very inefficient; traveling 10x road miles needed for less work at higher unit cost

Comparing Syracuse's unit price contract for trimming to City of Rochester, which trims every tree every 7 years on rotation, they pay half as much for same amount of unit work

Maybe not all 44,000 trees would fall in strike zone, but statistically not in favor that one will not hurt somebody

No matter what it's going to cost money; either scheduled work plowing through at best unit cost possible (can bid out known work in concentrated area); or do here and there, responding, and letting department's take on responsibility

Emergency work also means having DPW guys to close off road, police to sit on standby, National Grid on standby if road not safe; not just City paying overtime; higher costs for other departments as well
Mrs. Rapp asked if the one million dollars will get them through the 2,400 inoculations.  Chairman Plochocki asked what the one million would be spent on.  Mr. Coburn would propose that they pursue this as a balanced approach; spreading the money proportionately between removals, inoculations and replacements.  Mrs. Rapp asked if they have to get the inoculations done first.  Mr. Coburn replied that during the winter is when harvesting is most easily done.  If they get the money sooner than later, then they can make the best of what is left of this harvesting season, and in spring they would hit the inoculations early.  Spring and fall are good times for planting and replacement, and they would use the balance of the funds in the next harvesting season. 
Mr. Burger:
Good prices from contractors right now, because they are hungry for work; contractors typically laid off or plowing snow (when there is snow); believed that this is contributing to the favorable pricing support received

Phone ringing off the hook right now for this type of work; procured three contracts in County's favor for removal work (550 trees to date); contractors are eager for this

All procurement packages emphasize to contractors to seek out alternative and best available uses for wood to get the lowest procurement costs for the work, while contractors get the highest return; mulch, firewood, sawdust

Provide contractors with map of 11 different NYS Dept. of Ag and Markets Compliance Agreement approved facilities in CNY region; names, addresses and phone numbers

Asking contractors to make best market utilization to get the costs as low as they can be for service, and time it in the winter when contractors are most hungry for the work
Dr. Chase stated it looks like the total project is $13 million, and asked why Mr. Coburn is only asking for a small percentage of that now.  Mr. Coburn responded that the intent is to come back every year and talk about progress.  One of the challenges they face is that Bond Counsel has determined that the PPU (period of probable usefulness) for this effort is five years.  If the County borrowed $13 million, they would not be able to do the work in five years, and would have to pay off the bonds long before spending the money.  Mr. Coburn said the other aspect of this is that nature is unpredictable, and it could be that the beetle population slows or takes off.  In the first case, they would spread the cost over more years, and in the latter case, they would compress it.  Because of this unpredictability, it makes sense.  Dr. Chase thanked Mr. Coburn. 
Mr. Burger commented that SWCD follows similar procurement that WEP does.  It is state approved, and has been met with great satisfaction of all the clients they bid work out to.  
Mr. Coburn:
Interest in how much state/federal help out there; before presenting strategy, took advantage of student power

Project with Maxwell School students who contacted municipalities across Midwest who had been dealing with the battle for years; asked all kinds of questions including funding, so not reinventing the whee

l

Beetle been on landscape for over decade; fed money not shown up at levels talking about; state – most funding from Environmental Protection Fund through the Urban Forestry Group (UFG)

UFG has $1 mil/year and offers grants; $25,000 - $50,000; certain large cities are eligible for $50,000 grants

Onondaga County falls into small municipal grants for $25,000; did receive $25,000 to complete inventory

UFG's inventories are generally aimed at entire tree populations, not just one species of tree; understood it was unique; likewise when it comes to replacing trees, supposed to be part of forest wide mgt. vs. ash tree management

Did qualify for additional $25,000; received award notice at end of last year; will come back to accept grant for tree replacement in Onondaga Lake Park

If they do not receive money through this, then will have to get $25,000 to match the grant for tree replacement; otherwise will use the money in this effort to match those funds

Talked with folks who were head of Forest Health Program and DEC in Sept., came to County and asked to meet because the Office of Environment has been so progressive in development of strategy

Discussed need for grant program to allow for targeted funding for ash tree and emerald ash borer, to increase funding and make money available for tree removal

No grant funding for tree removal; included under maintenance as part of comprehensive forest management strategy

Mary Kramarchyk, DEC Program Manager for Urban Forestry, said they asked for an additional $1 mil for 2015, which would be specifically available for ash trees and emerald ash borer issues

Would be good for targeting; but still only $25,000 - $50,000 grants; nowhere near amount of money needed to keep pace with beetle
Mr. Burger said the Regional Finger Lakes Preserve grant is a max of $6,000 per year, so it is a drop in the bucket at best.  Mr. Coburn commented that the SWCD did apply for the preserve grant, and got $6,000 for about twenty-five trees.  These are a drop in the bucket, but it is better than a poke in the eye.  Chairman Plochocki appreciates them being aggressive about it. 
Mr. Coburn responded to Mrs. Rapp that they want to explore all opportunities for the trees, and all present challenges.  One challenge they face with the biofuel industry is geography; trees are heavy and would need to be transported long distances.  Mr. Coburn's understanding is that the industry requires the trees to be debarked, so they have to weigh all the costs and steps.  Mrs. Rapp said it is a small business opportunity.  Mr. Coburn would like to explore all of those, unless there is direction otherwise.  Mr. Coburn is not sure Mrs. Rapp would want the department to pursue those if it increases the costs in terms of processing and management.  They are talking about bonds that are pretty significant, so it probably would not be one but multiple outlets.
3.    LAKE IMPROVEMENT:  Tom Rhoads, P.E., Commissioner of WEP
      a.    ACJ Update (Save the Rain, Fourth Quarterly Report 2014 on file with the Clerk)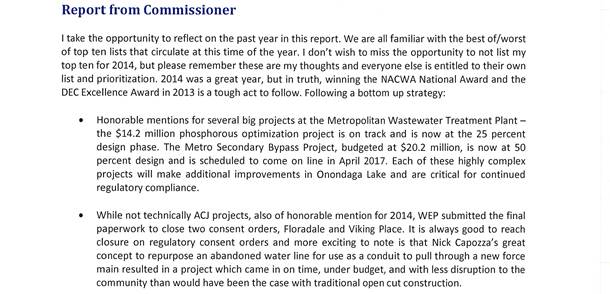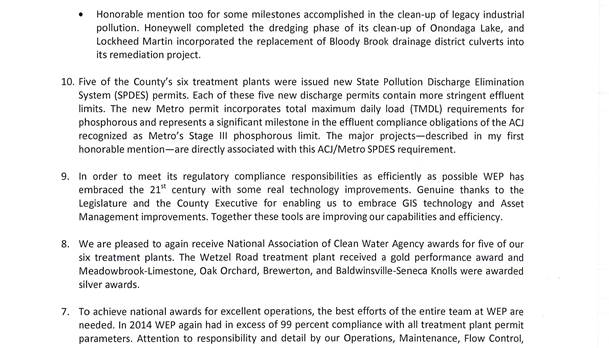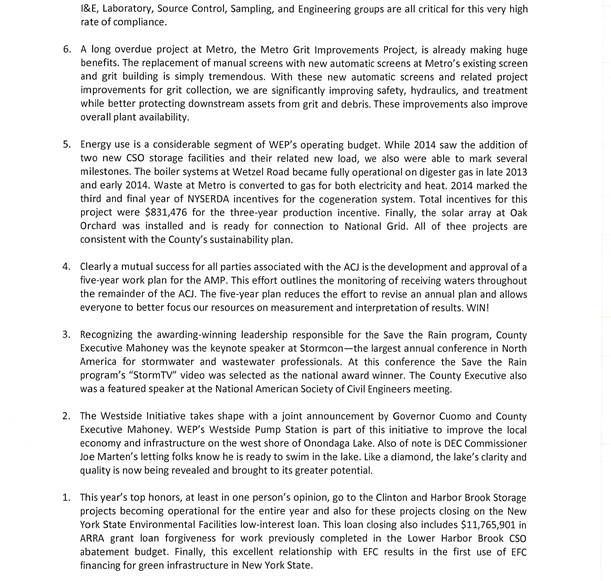 Mrs. Rapp asked if number ten includes Oak Orchard.  Mr. Rhoads responded yes, and said it includes everyone but Wetzel. 
Mr. Rhoads:
Grey projects – 063, if headed out to Twin Trees in Solvay, might go by that area; moving right along, and in the ground; will hook up that whole area of the City of Syracuse into Harborbrook storage

Green projects – connective corridor work, plus several other projects; green improvement fund, which is closed now, but reopening in spring

Public/private projects, where the County only funds a portion of work; cost effective to do capture of combined sewer overflows by actually having private sector funding

Wastewater treatment – phosphorus projects, TMDL, ambient monitoring

Madison able to package what WEP is doing with public education; things from newsrooms locally and nationally; doing great work to start talking about things going on in lake; strategic programming grant with EPA; OLP bio blitz

Financials in back of report and contracts awarded; what's happening in each of three main budgets and how spending money:  Clinton, Harborbrook and Midland; some budgets adopted decade ago; frames how money is spent
Chairman Plochocki appreciates the detail of the top ten which reviews the whole year, and loves the blue boxes.  Mr. Rhoads said those are on the website as well.  Mr. Rhoads stated that Madison is diligent about having good information on all 170 projects.  Chairman Plochocki asked if Mr. Rhoads considered listing the engineers, or is it often the same engineer.  Mr. Rhoads responded that many of the green projects were being done by CH2M Hill, and now WEP is transitioning towards doing mini bids for the work moving forward.  Mr. Rhoads said they are going out, and getting good, aggressive competition from multiple vendors.  The private ones select their own engineer; not sure if that is shown, but Mr. Rhoads can look at that.  Chairman Plochocki said if the County is involved as the funding agency, then Chairman Plochocki would be interested to see that listed; if it is not difficult.  Mr. Rhoads said okay.  Mr. Rhoads said they've been showing who the contractor is on the work, but as the projects move to this new phase of doing mini bids, there will be different contractors for different projects.  Chairman Plochocki understands that up until now there has not been much of a change. 
The meeting was adjourned at 12:55 p.m.
Respectfully submitted,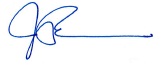 Jamie M. McNamara, Assistant Clerk
Onondaga County Legislature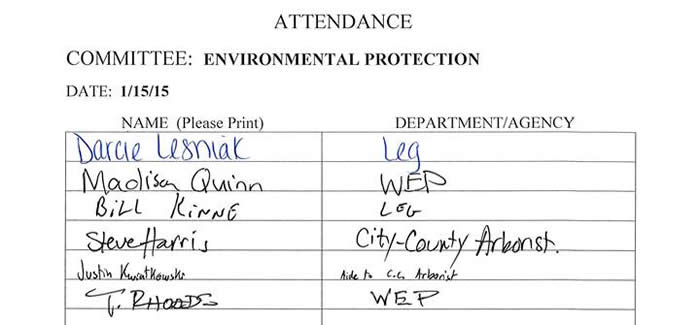 * * *
WAYS AND MEANS COMMITTEE MINUTES – JANUARY 26, 2015
DAVID H. KNAPP, CHAIRMAN