Planning Services Division
SOCPA's Planning Services division carries out a wide variety of services that relate to our basic mission as a planning agency.
It undertakes planning projects, studies and data collection, and coordinates and participates with other planning, community and economic development organizations.
Land use and comprehensive planning, including the development of the County's comprehensive land use plan, the Sustainable Development Plan, and the Settlement Plan.


Inter-municipal coordination of development through the Onondaga County Planning Board (OCPB).


Provision of training and planning information for municipal planners and the public through the Onondaga County Planning Federation (OCPF).


Participation in several venues supporting sustainability, including the OCPF, County's Green Infrastructure and Sustainability Advisory Committees, Environmental Health Council, and the Sustainable Design Assessment Team (SDAT).


Farmland Protection planning, including administering the Agricultural Districts and Purchase of Development Rights programs, sitting on the County Legislature's Agriculture & Farmland Protection Board, and overseeing the Agricultural and Farmland Protection Plan for Onondaga County.


Participating on study and advisory committees as a member agency of the Syracuse Metropolitan Transportation Council (SMTC), which is responsible for multi-agency transportation planning and funding coordination for Onondaga County.


Collection, analysis and distribution of land use data, including US Census data as a NYS Data Center Affiliate.


Special topic planning projects on behalf of Onondaga County and its municipalities – SOCPA is currently preparing a Multi-Jurisdictional Hazard Mitigation Plan for Onondaga County.


Technical assistance to County and City departments and to the towns and villages.

Please follow the planning services links, or feel free to contact us if you would like more information on SOCPA's planning program.

Click here for more information.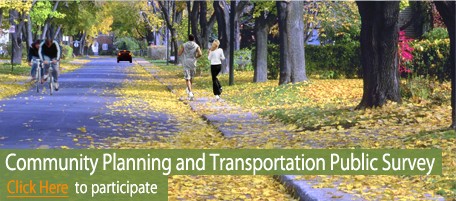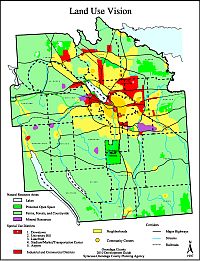 Land Use Vision
from the 2010 Plan